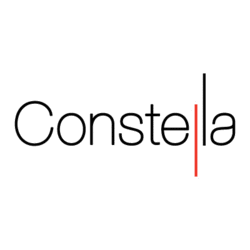 The name Constella is derived from constellation, a group of stars that form a recognizable pattern. Since our origin, we have created constellations to make sense of the vastness of the night sky and to fulfill our deep hunger to connect with the bigger world around us.
Music and art serves the same purpose. It is as essential to our existence as it is vast, and with so many existing and emerging genres and mediums at our fingertips, finding an organic, deep connection is challenging.
Constella founder Tatiana Berman envisioned a festival that helps a global audience make tangible connections in new ways. What started as a local Cincinnati music and arts festival has grown to produce a mass of interdisciplinary works, daring performances, original music, and digital content that is changing the way people perceive classical music and the performing arts.
Among Constella%u2019s stars are Joshua Bell, Hilary Hahn, Jimmy Heath, Steven Isserlis, Paavo Jarvi, Missy Mazzoli, Nico Muhly, Anne Akiko Meyers, Valentina Lisitsa, Ted Nash, Lew Soloff, Jean-Yves Thibaudet, Alexander Toradze.