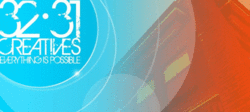 3231 Creatives is an expansive co-working collaborative space that supports the community and the local economy. By bringing together a wide diversity of skills and ideas, 3231 Creatives provides an environment that empowers innovation and creativity through both individual and collaborative projects.
Experience
%u2022Visual, music and performance arts
%u2022Workshops, education and networking
%u2022Participation in sewing/fiber arts studio and fashion upcycling
%u2022Studios for Ceramics, Screen printing, and Photography
%u2022Private studios and Open Studio access through memberships
3231 Creatives provides support and facilities for a multitude of pursuits%u2014fine arts, crafting, sewing, upcycling, screen printing, ceramics, music, dance, theater, writing, gardening, Permaculture projects and health/wellness. Meeting and office space are available for small business development and local organizations.