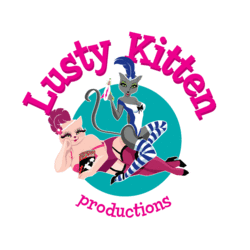 The mutant brainchild of burlesque performers and producers, Jinx Kelly and Mae Lust, Lusty Kitten Productions was founded to create unique fan events catering to beloved pop culture.
Lusty Kitten has since evolved and our events are designed to encourage a sense of camaraderie in each community we celebrate. All of our events are an opportunity for fans to come together in celebration of something that has undoubtedly touched their lives in a profound way.
We are a body positive, sex positive, and queer positive organization dedicated to giving artists an avenue to share their talents with the community of fans they identify with most.