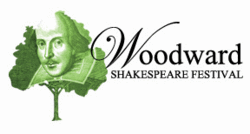 A Midsummer Night's Dream June 13 - July 6
Inherit the Wind
July 18 - August 10
Julius Caesar
August 22 - September 14
Thursdays, Fridays & Saturdays at 8 p.m.
The WSF Stage in the North East Corner, inside the Friant/Fort Washington Entrance.
Each show is FREE for everyone to come and enjoy. Bring a dinner or buy a snack at the park. It's Shakespeare under the stars - A great experience for the entire family!
Preferred Seats are available for $10.
Why get a Preferred Seat?
Preferred Seats guarantee you a place to sit in the best location in the house - front and center.
Gates Open at 7 p.m.
Chairs fill up early, come before 7:30 p.m. to get one, bring your own, or reserve one.
The Woodward Shakespeare Festival's Mission is to present live theatre productions for the cultural education, entertainment, and inspiration of our community, and to make our contribution to the arts of California's Central Valley accessible to everyone.