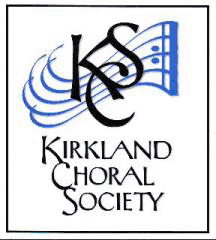 Under the leadership of artistic director Dr. Glenn Gregg, Kirkland Choral Society presents a wide-ranging repertoire of classical and modern choral masterworks, providing opportunities for our community to experience choral music at its finest.
We are dedicated to sharing the profound joy of some of the greatest works of choral art ever created.
Please join us for these upcoming performances in our fantastic 2012-2013 season!