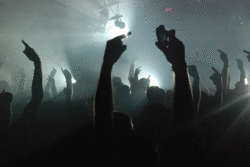 Diamondz Event Center is a venue strategically located 110 miles east of Boise, ID, 160 miles west of Idaho Falls, ID, and 220 miles north of Salt Lake City, UT. It is 12 miles outside of Twin Falls, ID, and 50 miles north of Jackpot, NV.
We specialize in live music, and have had such high profile acts as Pop Evil, Collin Raye, Drowning Pool, Sick Puppies, Adelitas Way, Black Dahlia Murder, Cattle Decapitation, Superjoint, Soulfly, Saliva, Saving Abel, Dokken, Mushroomhead, Jack Russell's Great White, Lita Ford, Billy Dean, Ty Herndon, and many others.
We have a full-service kitchen, as well as an all-ages event-based liquor license.
For more detailed venue information, including PA specs and booking contact information, please see our
Facebook Venue Info
page.
Follow us on Instagram: @diamondzeventcenter
For tickets to Saving Abel / Blacktop Mojo / Overtime / Pinebox Posse @ Murtaugh Lake 07/10/20 - 07/11/20, go to
this link
.
For tickets to Ned LeDoux @ Jerome County Fair 08/13/20, go to
this link
.