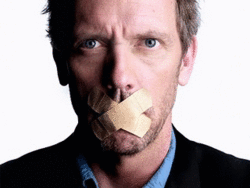 Role at Brown Paper Tickets
Founder, President, CTO, and all-around swell guy.
Why I love Brown Paper Tickets
It's my heart and soul. I wake up with it on my mind, I work on it all day, I fall asleep thinking about it, and I dream about it at night. Well, that and crullers. I dream a lot about crullers. And I love the people. I'm amazed every day by the dedication of the staff. We've somehow managed to bring together a group of amazingly brilliant people who see things in ways that astound me (in a good way!) constantly.
Best part of the job
I'm absolutely obsessed with beautiful systems and I'm compelled to be near them. It can be anything from a well thought-out intersection, to a kitchen appliance, to a piece of clothing, to a website. I want to build them and I want to see them in action. I want to see well engineered designs functioning. And being the architect of Brown Paper Tickets, I get to spend my days and nights creating systems of all kinds and I get to see them in action. I can't think of any other way I could be involved in the creation of so many types of systems. Digital, physical, social. I get to build them and I get to see their results.
When I'm not working
I'm working. Occasionally on side projects, but generally on new tools or features for Brown Paper Tickets. I'm frequently taunted/ridiculed for creating new web services when I have a day off from building web services.