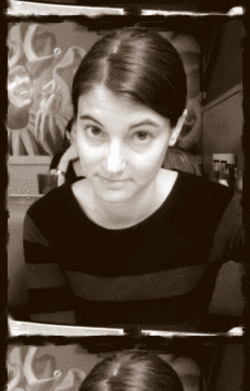 Role at Brown Paper Tickets:
Comedy Doer
Um, what's a Doer?
If you are a comedian, a comedy producer, a comedy venue, a comedy booker or even a comedy fan, I will help you do what you need done. Me and my fellow BPT Doers - Music, Film, Sports, more on the horizon - not only strive to make your events the best they can be, we work toward the betterment of our industries as a whole.
Did you say Dewar's?
Did you say you're buying? If so, then I probably said "vodka."
Huh?
Okay, call me a Comedy LIAISON if that makes it easier.
Favorite tool in the Brown Paper Ticket system:
Mobile ticketing. That or the ball-peen hammer.
When I'm not working:
Watching comedy, reading, stealing hot sauce from restaurants.
Are you a comedian?
Comedy journalism and comedy PR cloud my past, but no, I've never had nor will have much of a desire to perform onstage.
What about karaoke?
Oh, I will trounce you! Is that a challenge?! Three words: Four. Non. Blondes.