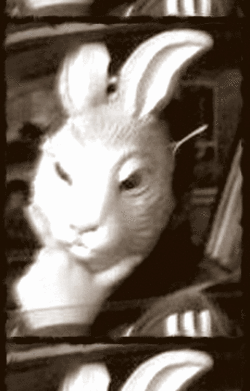 Role at Brown Paper Tickets:
Dog whisperer
Why I love Brown Paper Tickets:
As a company, I love that Brown Paper Tickets is changing the way people think of ticketing, and in the process are giving some other companies-who-shall-not-be-named a run for their money. I love that we donate 5% of our profits to charitable organizations involved with human rights, children, animals, and the environment. How cool is that?!
As a job, it rules! Working for and with amazing people can make even the most horrible days so much better-we're one big happy, albeit slightly dysfunctional, family. Plus, I get to bring my dog,
Zoey
, into the office!
Best part of the job:
My favorite thing is when I receive feedback from customers, telling me that the agent they dealt with went the extra mile to help them. If we exceed someone's expectations of call center customer service and brighten their day because of it AND make such an impression that they want to tell me about? <3
Favorite tool in the Brown Paper Ticket system:
As someone who spends far too much time playing on her phone, mobile ticketing, for sure!
When I'm not working:
I can be found at the pitch for my favorite soccer team (or my favorite pub for away games) , singing karaoke, breaking wine bottles with my hand (youtube told me it was safe), up in the mountains snowboarding or in my living room watching movies. Or, ya know... just hanging out, being awesome. Or Vegas.
Favorite Quote (for now)
"The problem with internet quotes is that you can't always depend on their accuracy" -Abraham Lincoln, 1864
Current favorite song:
All Gaga, all the time. And maybe T Swizzy.
Fun fact about my hometown:
"Seattleites buy more sunglasses per capita than any other city in the nation."
Favorite root vegetable:
I was told there would be punch and pie...?
If I could have any super power:
Teleportation.
If I were a sea creature:
I would want to be the octopus that predicted the World Cup or a SHAAARK!!
Best way to spend a Sunday:
Spending all day on the couch, watching movies between naps.
Favorite guilty pleasure:
See "Current Favorite Song".