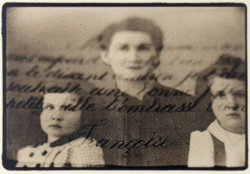 Why I work at Brown Paper Tickets:
Open minds, creativity, initiative, collaboration, a sense of adventure and paid Time-on!
Favorite event?
Contact Ouest in Whitehorse : a memorable introduction to the French Canadian artistic and cultural network in beautiful Yukon.
Favorite event I've ever worked?
Bellevue Festival of the Arts
What I love?
Travel,
Photography
, Yoga & Meditation