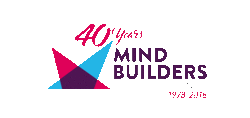 Mind-Builders Creative Arts Center provides quality Music, Dance, Theater, Voice, and Martial Arts classes for more than 600 students a year. Group and private lessons provide study in modern/jazz, tap, ballet, hip-hop, salsa, praise, and African dance forms, martial arts, saxophone, flute, clarinet, Suzuki violin, violin, guitar, bass, drum/percussion, keyboard, piano, and voice.
In addition, Mind-Builders offers two workshop programs for teens, the Positive Youth Troupe musical theater program, and the Community Folk Culture intern research program.
Located in the North East Bronx, Mind-Builders is committed to maintaining both professional artistic standards, and a nurturing, engaging environment that develops the whole student while impacting their approach to life.