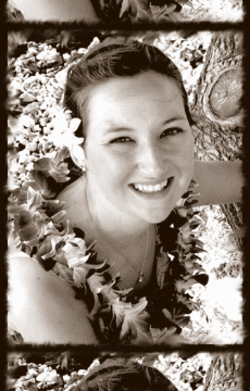 Role at Brown Paper Tickets:
Doer Team Manager and Do Good Doer.
Why I love Brown Paper Tickets:
Give more. Take less. That is our motto and we stick behind it. It is a privilege to be able to work for a company that not only claims to do positive in the world, but actually follows through. Brown Paper Tickets is an honest company that has the sole purpose of supporting the artists out there without charging them an arm and a leg. Do you have a vision to hold a rock concert for kids with cancer, host a sushi making class or setup a reading for young poets? Brown Paper Tickets is here to help you make those dreams become a reality.
Best part of the job:
The people. Brown Paper Tickets strives to support the individuality of our customers and in tern the company's employees are very diverse. Not only does the variety of really intriguing people bring more to the table at the end of the day, but you're left with a company that puts their heart and sole into what they do.
Oh yes, and the Little Ray's baked goods that are always readily available in the break room.
Yum!
When I'm not working:
You can find me training for a marathon with Team in Training, working on my photography, sailing, playing with the pups, cooking, baking, brewing beer, and as of recent, learning how to play the guitar. And sometimes I do all of the above. At one time. On one leg. While rubbing my tummy.
My secret talent:
I have a hitchhiker thumbs. Yep. 90-degree flat tabletops. That's a talent, right?
Check it out:
My blog, Spark Change at
http://sparkchangeblog.com/

Learn about the little things you can do the make a big impact on your community.