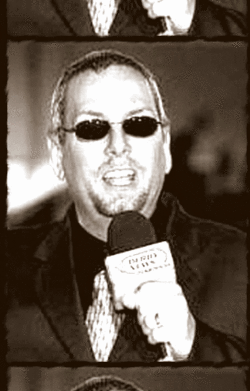 My role at Brown Paper Tickets?
Alternative Sports Doer!
So, what the heck to I do?
What I love! Work with alternative sports to help them grow their business and improve their product.
How can I help you?
Roller derby is my specialty. I've worked within the sport for seven years. I began as an announcer for the Madison, WI,
Mad Rollin' Dolls
, coached there a few seasons, and am currently helping develop Wisconsin area Leagues that have cropped up. My involvement at the local and national level can help you:
* Establish a foundation for your league.
* Develop skater skills and game knowledge.
* Develop your business!
* Train your announcing staff.
For roller derby or ANY alternative sport, my experience helping build a sports league allows me to help you with:
* Basic business principles
* Anitipation of events that could hurt league moral.
* Improving the production value of your sport.
* Tournament planning.
* How to keep it fun!
Why I LOVE Brown Paper Tickets?
We do everything for the RIGHT reasons:
* Provide our customer, and theirs, with great service.
* Provide our customer with business tools on-line, as well as a helpful, friendly staff 24/7.
* Don't hassle you with sales calls or mailers.
* It's not all about profit. It's also about giving back to communities, charity, and helping our customers succeed.
*
I feel empowered and that I've made a difference to people when my day is done!When I'm not working, I'm probably...
* Spending time with my two amazing kids.
* FISHING! I'm convinced this is my Zen.
* Writing comedy.
* Using my creativity, with my computer, to produce Flash and video projects.