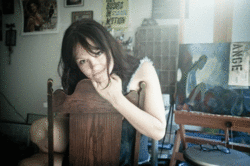 .
Why I work at Brown Paper Tickets:
It's the People! So much talent here. As a company, Brown Paper Tickets' cares about our communities. Brown Paper Tickets donates 5% of it's profits to charities in the communities we serve. What's not to love?
Favorite event?
There is never just one!
Favorite event I've ever worked?
New York Hot Sauce Festival, 2013.
What I love?
Music, Photography, Hockey.