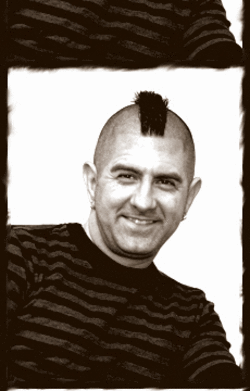 Role at Brown Paper Tickets:
Venue Specialist
How I can help you:
If you are looking for a venue for your event, let me know. I'll try to help you find the perfect spot!
Why I love Brown Paper Tickets:
Plenty of companies refer to their employees as family, but not many actually follow through. BPT hasn't just welcomed me to this job, they've welcomed me to Seattle. It's rare to find a position where you want to see your co-workers after you've left the office.
When I'm not working:
I'm off doing something creative(writing, photography, shooting video), going to a show or exploring my new hometown.
Favorite quote:
"Midst insurrections clamour, we may easily forget just what it is for which we strive...Isn't it dancing? Scented shoulders? Pupils widened by desire or wine? Anarchy must embrace the din of bombs and canon-fire...yet always must it love sweet music more." - V, V for Vendetta
Current favorite song:
"The Ghost Inside" - Broken Bells
My random accomplishments:
I once vomited on Gavin Rossdale.
If I were a sea creature:
I'd be delicious!
When I rule the world:
It will be with an iron fist.