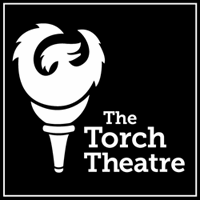 The Torch Theatre is Phoenix's home for longform improv comedy and theatre. We are located at 4721 North Central Avenue, between Highland and Camelback.
After four years of functioning as a theatre without a space of our own (but with the help of our friends at The Trunk Space and Space 55), we are finally opening the first dedicated space for improv in Central Phoenix and the first dedicated space for longform improv in the state of Arizona.
In 2007, a handful of like-minded Phoenix improv groups joined forces to form The Torch Theatre and our training center with the goal of having our own theatre space. The Torch's founders, teachers, and senior performers have graduated from or trained with teachers from iO Chicago (formerly Improv Olympic), the Annoyance Theater, UCB Theatre, and Second City, and we are bringing the very best of all of those influences to Phoenix, both in awesome shows and in what we teach our students.
From improvised musicals and one-act plays to classic longform formats like Harold and The Deconstruction, and even entirely new forms, no night will be the same. Join our fun!