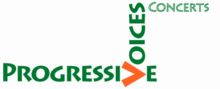 INDIVIDUAL AND SEASON TICKETS FOR ALL SHOWS IN THE 2017-18 SEASON ON SALE NOW!
From the start of the Progressive Voices Concert Series, our goal has been to bring nationally and internationally-known performers to Central Iowa who are especially known for bringing unique voices and styles, as well as new, original ideas, to their music. We seek out performers who can connect with a wide audience by presenting music that promotes compassion for and celebration of the universal human condition in all its forms and variations. Our musical guests are always especially adept at using the power of music to stimulate your mind, engage your emotions, and uplift your spirit. And perhaps even transforming you a little bit by the time you leave the show. They can also all tap your ability to laugh a little!
We strive to consistently select solid performers so you can purchase tickets knowing you will feel privileged to be part of the experience even if you don't already have exposure to that particular performer or band.
We also want our concert series to be known in Central Iowa for its excellent quality and value for your entertainment dollar.
We are a Unitarian Universalist congregation in Des Moines, IA - you can learn more about the congregation (ucdsm.org) and concert series at ucdsm.org/concerts
2017-2018 Season:
Susan Werner - Saturday, October 21, 2017
Peter Mayer - Saturday, November 18, 2017
Cary Morin - Saturday, February 3, 2018
Tim & Myles Thompson - Saturday, March 3, 2018
Chapin Sisters - Saturday, April 14, 2018
Triflemore - Saturday, May 19, 2018