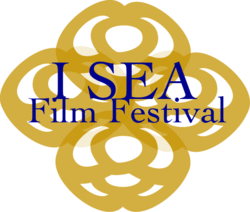 *ADVANCE SALE HAS ENDED BUT THERE WILL BE TICKETS AVAILABLE AT THE DOOR!*
The I-SEA Film Fest (International Southeast Asian Film Fest, Nov 21-22, 2015) highlights the histories, imaginaries and identities of those with ties to Southeast Asia and its diasporas.
Featuring work by award-winning directors (Cannes Film Festival Palme d'Or, Prince Claus Foundation, Macarthur %u201CGenius" award), Oscar nominees, rebels and art-world stars, I-SEA showcases world- class feature films, cutting-edge experimental shorts and controversial documentaries.
The Opening night gala will take place on November 20th at Artists' Television Access. The festival takes place at New People Theater in Japantown from November 21-22nd, 2015--select screenings will have post-screening Q&A with filmmakers and panelists from the East Coast, Europe, Southern California and the Bay Area.