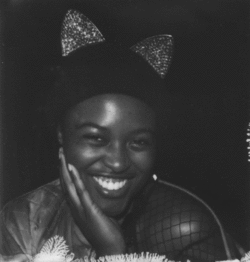 As a conscious hedonist GlittersaurusRex is an activist dedicated to destigmatizing alternative lifestyles. Sharing a passion for building community through cultivating events that celebrate sex positivity and education.
Consent is mandatory! Always ASK before touching anyone at our events. If someone is violating your boundaries or harassing you, please speak to volunteers, security, or me your event host. We have a zero tolerance policy for harassment. If you feel something, say something, and we will help.
This is a space for everyone to feel welcome. Racism, sexism, ableism, ageism, Fatphobia, homophobia, transphobia, or any other form of discrimination will not be tolerated. All restrooms are gender inclusive and wheelchair accessible.