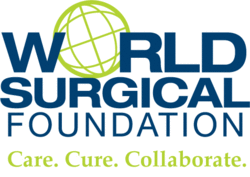 World Surgical Foundation is a 501(c)(3) charitable organization led by a volunteer board of directorsi. The board of directors is responsible for coordinating volunteers, organizing surgical missions, fundraising, and warehousing medical equipment and supplies.
WSF has performed over 12,000 free surgeries since October 1997. We have improved health care in many third-world countries including Ecuador, Ethiopia, Haiti, Honduras, India, Nigeria, the Philippines, and Thailand.
Our mission is to provide charitable surgical health care to the worlds poor and underserved in developing nations regardless of race, color, religion, or creed.