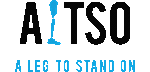 A Leg To Stand On (ALTSO) is a non-profit organization providing free orthopedic care including prosthetic limbs, orthotic devices, mobility aids, corrective surgery and rehabilitative care to children in the developing world.
Our mission is to offer children who have lost their limbs in traumatic accidents or suffer from congenital disabilities the physical capabilities to access the opportunities and self-esteem earned through education, work and mobility.
This year will celebrate the more than 13,000 children who have been treated as a result of ALTSO's work and this iconic event.