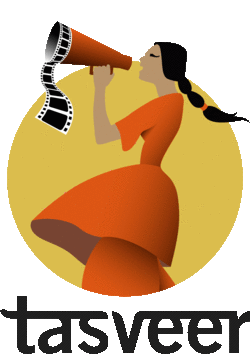 Mission: To inspire social change through thought-provoking South Asian films, art, and storytelling.
Objective: To engage the community through films, storytelling, and visual art from South Asia and its diaspora; to inspire social change; to foster a deeper understanding of South Asian culture, and to build a just and sustainable society.
Values: Our work is guided by the following principles:
EducationTasveer strives to educate and inform the community through thought-provoking films, stories and art.
DialogueTasveer strives to create safe, respectful, and loving spaces for constructive dialogue around issues of race, gender, class, caste, religion, and sexuality. We welcome all viewpoints, in the spirit of challenging existing power structures. We believe this type of dialogue fosters shared understanding.
Creativity & High QualityTasveer strives to produce programs featuring films, art, and stories that demonstrate excellence both in creativity and quality.
InclusivitySouth Asia covers Afghanistan, Bangladesh, Bhutan, India, Maldives, Nepal, Pakistan, Tibet, Sri Lanka, and their diasporas worldwide.