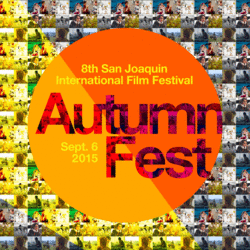 The
San Joaquin International Film Festival (SJIFF)
presents a vivid selection of new, innovative, and award-winning works from emerging talents and seasoned artists from around the world.
Following the 8th San Joaquin International Film Festival of August 1-2, 2015, the AutumnFest is another full-day addition on
September 27, 2015
with screenings and premieres at Pacific's
Janet Leigh Theatre
.
-
2015 Films
-
2015 Schedule
-
Book Tickets
Follow us on social media!
Facebook.com/SJIFF
Twitter.com/SJIFF
Instagram @SJFilmFest
#SJIFF | #SJIFF8 | #SJIFF2015