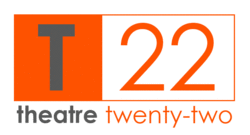 Theatre22 seeks to be a forum where artists and audiences alike are brought to the experience of awareness, understanding and healing of the human condition and the recovery of the spirit through the gifts of the performing arts and entertainment.
We strive to serve our culturally diverse area as a meeting ground for the enrichment and growth of our community through educational resources and the expression of thought provoking, belief challenging works.
We are here to serve as a home to self-producing artistic and technical visionaries to explore, contribute and expand for the betterment of their crafts and the enrichment of our society.
Theatre22 is fiscally sponsored by Shunpike.