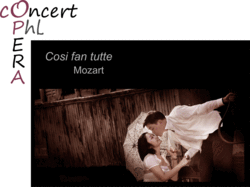 We believe in the power of opera performed in intimate settings.
To that end, we produce standard and lesser known works in diverse locales throughout the Delaware Valley region. We provide a collaborative platform for emerging artists while presenting educational opportunities for our audiences through each production.
Our vision is to nurture and support the next generation of opera professionals while bringing the finest artistic experience to a broader audience.