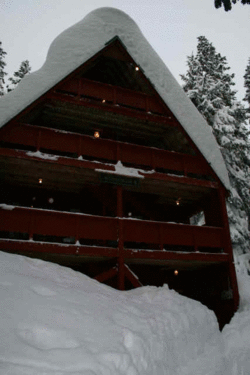 The Mountaineers operate the only overnight lodge with ski-in and ski-out access to the Stevens Pass ski area. You don't have to be a member to enjoy these family-friendly accommodations.
In addition, there is direct access to thousands of acres of backcountry skiing or snowshoeing in the surrounding Mt. Baker - Snoqualmie National Forest area. In the summer you have access to the bike park and numerous area hiking trails including the PCT.
With four dorm rooms, Saturday and Sunday breakfast and Saturday dinner provided, you are free to enjoy the great sports access that Stevens has to offer.
The facility also has a simple, self-tuning and repair workshop along with a drying room to hold wet gear overnight.
To learn more about Stevens Lodge "base camp" please link to the website and take the virtual tour. The site also provides directions to the lodge and parking information.
If you are interested in renting the lodge for a group, classes, meetings or other group events please contact us directly.