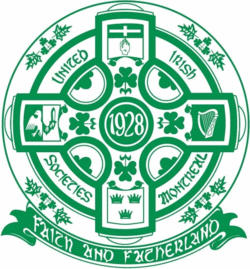 The United Irish Societies of Montreal is a non profit organization charged mainly with celebrating and maintaining the Irish community's presence by organizing the world's longest consecutively running St Patrick's parade.
We are also dedicated to helping those in and outside our community who are in need of a helping hand.
Founded in 1928 the United Irish Societies took over the organization of the parade in 1929, a parade that has been held year after year since 1824.