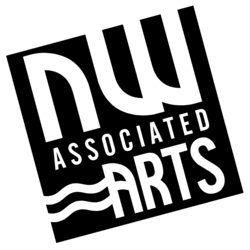 Northwest Associated Arts is a non-profit family of choirs that has been providing the greater Seattle area with choral performances that enliven, enrich, entertain and educate members and audiences alike since 1984. Based proudly in Burien, the ages of our members extend from grade 4 to well beyond retirement. Our shows aim to provide members a place to showcase their unique talents and passion for the performing arts while fostering a bond of community through music.
NWAA is comprised of three main choruses designated by age group: YouthSounds Northwest, ChoralSounds Northwest, and SilverSounds Northwest. In addition to their own individual concerts throughout the greater Seattle area, each NWAA chorus sings in our annual collaborative holiday show, ChristmasSounds in Burien.
NWAA is a Burien-based 501(c)(3) arts organization.