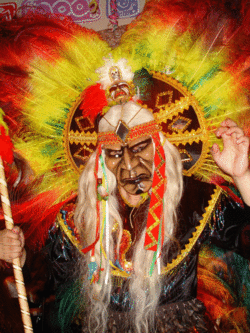 San Francisco's home for World Music. The international renown Bolivian composer and Charango player Eddy Navia, Sukay founder Quentin Navia, and guest artists including violinist Georges Lammam, Fito Reinoso and Gabriel Navia. Friday is Latin NIGHT and Saturday' is Latin Carnival with dancers. Both shows start at 8:30/9 PM with dancing every night. Experience the passion of Spain with Carolina Lugo's & Carolé Acuña's traditional Flamenco troupe on select Saturdays and Sundays at 6:30 PM. Please call to confirm all dates and reservations are highly recommended for all shows and dinner.
The Peña's menu features organic produce whenever possible and use extra virgin olive and raw coconut oils only. The menu is organic and gluten free, featuring vegan and live foods. The bar features Latin American wines & beers, specialty cocktails such as the Andean Sunrise, and Margaritas- as well as a deceivingly fruity Sangria. All major credit cards accepted.
'One of those magical places, a little island of the future where those who enter her doors are forever transformed by the spirit of the music and dance that takes them in. You'll find it on a little side street in San Francisco's old Latin Quarter somewhere between Chinatown, Fisherman's Wharf and endless Italian late night cafes.'
A Landmark Location
In 1918 it housed one of San Francisco's most important speakeasies and became one of the most famous restaurants in the city. Peña Pachamama was formerly Amelio's, a famous fine dining establishment where Joe DiMaggio and Marilyn Monroe had their wedding dinner. The Kennedys were frequent guests. In the upstairs dining room Clark Gable and Carole Lombard rendezvoused.