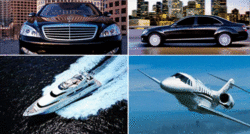 The Future of your Protective Services Career is in your hands!
We hear the same comments from the same groups. I am working Uniformed Security and there is no real money and no way to advance in the business. I am trained in Law Enforcement, I have a Military background and don't know how to break into Close Protection.
Grab hold of your future. Advance your career. The choice is yours.
Let us add to your existing knowledge and teach you to enter the Close Protection Field without spending thousands of dollars.
*Security Companies & Private Investigators
Let us show you how to find new contracts in the Corporate World. Locate, Bid and Win Local, State and Federal Contracts.
If you are looking to work in to the fields of Executive Protection, Celebrity Protection, VIP Escort or High Risk Commodity Transport this class will show you how.
Who attends the Training Seminars:
College Graduates
RECRUITERS
CLOSE PROTECTION COMPANIES
SECURITY OFFICERS
SECURITY GUARDS
PROFESSIONAL DRIVERS
LAW ENFORCEMENT PERSONNEL
FUGITIVE RECOVERY AGENTS FUGITIVE RECOVERY COMPANIES
PRIVATE INVESTIGATORS
SKIP TRACERS
LAWYERS
ASSET RECOVERY FIRMS
CEO'S LOOKING TO HAND PICK A SPECIALIST
The Future of your Protective Services Career is in your hands!
REGISTER FOR AN EVENT BELOW TODAY!!