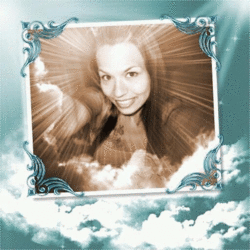 KristenzKure is a non-profit organization in memory of Kristen Herrera-Hixson, who fought so bravely in her battle against Cervical Cancer. She was a fighter to the end and fought a long strong battle never giving up hope. Kristen lost her battle in April 2011 and will be forever missed.
In Kristen's memory and honor, her battle will continue through KristenzKure, a Non-Profit Organization which is dedicated to raising awareness of Cervical Cancer, HPV (human papillomavirus) and the importance of early detection.
The KristenzKure foundation supports the women currently fighting Cervical Cancer, celebrating those who%u2019ve won their battle and of course honoring the Taken. Our goal is to raise awareness and to find a cure.
Together We Can Make a Difference - Cure Cervical Cancer!