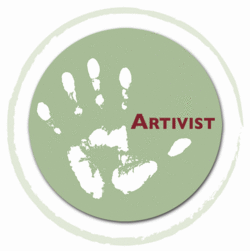 ARTIVIST is the only Film Festival dedicated to raising awareness for Human Rights, Children's Advocacy, Environmental Preservation, and Animal Advocacy through international films.
The Artivist Film Festival is an Official NGO Member of the United Nations Department of Public Information.
Since 2004, the Artivist Film Festival has:
- Produced Film Festivals in 5 Countries: USA, UK, Japan, Portugal, and Mexico.
- Screened 400 international Films, representing over 60 countries, to 30,000 attendees.
- Reached more than 35 Million People with its campaigns.
- Been featured in 150 Newspapers, Magazines, and Blogs.
- Collaborated with more than 100 NGOs, including UNICEF, Amnesty International, Greenpeace, Global Green, Humane Society of the United States, PETA, CARE, Witness, Save the Children, ONE, Rock the Vote, and more.
- Honored various Celebrities and prominent Community Leaders: Peter Fonda, Ted Danson, Mira Sorvino, Joaquin Phoenix, Alyssa Milano, Ed Begley, Jr., James Cromwell, Olivia Wilde, Mathew McConaughey, Kristen Bell, Claes Nobel of the Nobel Prize Family, and more.
More than just a Film Festival, the Artivist Organization guides the public From Awareness to Action by connecting audiences to dozens of our NGO Partners, where they can actively participate in affecting positive change. ARTIVIST is truly the only international event of its kind, dedicated to raising awareness for Humanity, Animals, and the Environment through films.