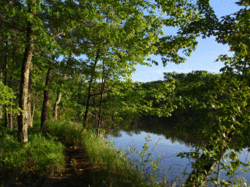 Hunt Hill Audubon Sanctuary is a nature preserve and learning center dedicated to fostering apreciation, understanding and protection of the environment.
Located in Northern Wisconsin on 400 acres of forests, bogs, prairie and glacial lakes, Hunt Hill's habitats offer a wide variety of specialized plants (orchids, insectivorous plants) and unique animals (loons, fishers).
Hunt Hill offers public programs, craft programs, school field trip programs, summer camps for youth, language immersion camps for adults as well as hiking trails open to the public.