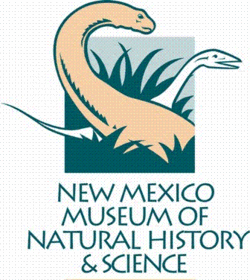 MISSION STATEMENT
The New Mexico Museum of Natural History & Science preserves and interprets the distinctive natural and scientific heritage of our state through extraordinary collections, research, exhibits and programs designed to ignite a passion for lifelong learning.
VISION STATEMENT
We inspire a greater appreciation, understanding and stewardship of science and our natural world.
CORE VALUES
Respect for Others - Honesty, Integrity, and a Sense of Pride - Quality and Excellence as Standards - Team Work and Collaboration.