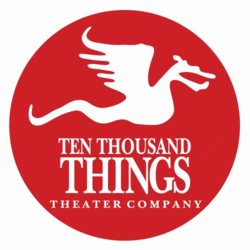 Ten Thousand Things brings high-quality theater to people with little access to the wealth of the arts. This award-winning theater company invigorates ancient tales, classic stories, and contemporary plays through a search for honest, open interactions between actors and audience.
Great artists -- performing with skill and imagination in prisons, homeless shelters, housing projects and other low-income centers -- confront the honesty and insight of men and women who have lived hard lives.
Through this dynamic exchange, together artists and audience breathe new life into theater - reminding us that theater is essential to all of our lives.