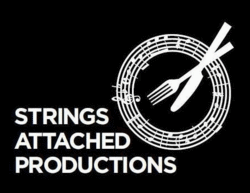 Strings Attached Productions' unique listening-room environment assures an unparalleled concert experience, enhanced by the availability of a variety of refreshments, including water, soda, wine and locally-brewed craft beer, as well as savory and sweet snacks. Concert goers may also wish to arrive early to enjoy a nearby meal from UMD supporters Old Havana Sandwich Shop, 310 East Main Street. Additionally, Durham's free Bull City Connector bus line stops steps away from the concert venue at St. Philip's Parish Hall. Visit www.stphilipsdurham.org
or call 919-682-5708 for more information and to purchase advance tickets. While children are welcome to attend concerts, professional childcare is also available on site.
Since 2003, Strings Attached has presented acclaimed regional and national artists in the Parish Hall at St. Philip's Episcopal Church (403 E Main St, downtown Durham). Past performers include Red Molly, Kate Campbell, Claire Holley, Thad Cockerell, Catie Curtis, Jeff Black, Bill Mallonee, Michelle Malone, Mary Gauthier, John Wesley Harding, John McCutcheon, Carrie Newcomer, Barbara Lamb, John Gorka, Anna Hutto and more. In addition to seeing some of the best contemporary performers, every Strings Attached concert performance benefits the work of Urban Ministries of Durham (UMD).