Event
WORKSHOP: The Resilient California Native Garden

photo: Vincent Bellino

SATURDAY, SEPTEMBER 14, 9:00am-3:30pm

DESCRIPTION
Many gardeners planting California native plants for the first time are beset with challenges in getting the plants to establish themselves in the landscape. Native plants may not follow all of our standard horticultural guidelines, or, native gardens may become established but then suffer misfortunes of mortality that discourage us and leave us wondering what we did wrong.

In this workshop the presenters will offer ways to enhance the natural resilience of native landscapes, whether you are planting for the first time or are redesigning parts of your established landscape. Whether it is planting native trees or plants to attract birds as an important part of your ecosystem, or designing your area to make best use of water, this workshop will assist you in looking at the larger ecological picture and being creative in your decision making.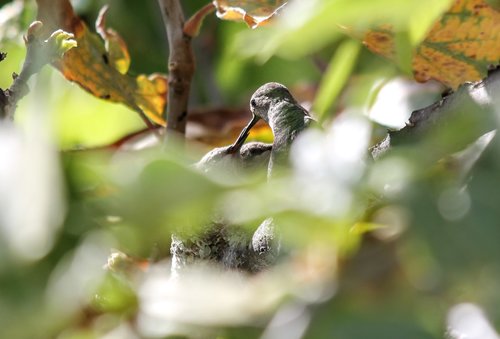 photo: Dennis Mudd

DETAILS
-There will be five sessions in all. The 5th session of the day will be a moderated panel of experts answering numerous participant questions.

-Muffins, coffee, snacks, & catered sandwiches are included with your ticket.

-Select seeds and books will be available for purchase at the workshop as well as other educational materials for you to take home and enhance the day's knowledge.

-Native plants available for purchase from Moosa Creek Nursery and Tree of Life Nursery from 8:00am-1:30pm. Representatives from the nurseries can help you select and we can hold your purchased plants for pickup at the end of the workshop.

-Enjoy the outdoor campus of the venue planted with California native plants.



photo: Ged Bulat

SCHEDULE

9:00am GARDENING IS FOR THE BIRDS BIRDSCAPING YOUR GARDEN USING NATIVE PLANTS
Teresa Everett (California Native Gardening Specialty Presenter and Featured Gardener on the CNPS-San Diego Garden Tour 2018)

Learn how to create a garden that will encourage birds to use your garden year-round. Teresa will discuss the essential landscape requirements that will provide for the general bird populations needs. We will also be discussing the specific preferences of our favorite local birds and how to provide them in your garden.

10:15am WATERING FOR HEALTH, FIRE RESISTANCE, AND CONSERVATION IN THE CALIFORNIA NATIVE LANDSCAPE
Greg Rubin (President and Founder of Californias Own Native Landscape Design, Inc., Author, Licensed Landscape Contractor, and SD Horticultural Society 2018 Horticulturist of the Year

Discover time-tested successful methods for watering your native landscape, including new vs. established landscapes, promoting fire resistance, and ways to keep precious water on-site. Greg will touch on different approaches, including some newer methods that appear to work well with and take advantage of native ecology.

11:30 LANDSCAPING WITH NATIVE TREES
Rachele Melious (Certified Arborist and Tree San Diego Education Lead)

Rachele will share the growing importance of using trees in the landscape; especially their ability to capture and sequester carbon dioxide. She will explore some of the best native trees for landscaping in our region, some of their unique characteristics, special needs and considerations for selecting, planting and maintaining them.

12:30 Lunch and Plant Sale

1:30 HORTICULTURAL VALOR IN THE NATIVE GARDEN-BE BOLD!
Mike Evans (President of Tree of Life Nursery and Winner of Southern California Horticultural Society 2019 Horticulturist of the Year )

With the on-going disappearance of small specialty nurseries, and the simplistic, homogenous "look" apparent in current ornamental garden design, native plantings are proving to be among the only unique, truly diverse gardens being made. Now is the time to be bold! We can write garden narratives that showcase both natural gardens and good horticulture.

2:30 PANEL- I WILL SURVIVE: STRATEGIES FOR CREATING A FLOURISHING AND DURABLE CALIFORNIA NATIVE GARDEN

Joan Bockman (Founder Seaside Garden Tour in Oceanside, and Featured Gardener on the CNPS-San Diego Garden Tour 2018)

Don Rideout (Co-Founder and Past President, Anza-Borrego Desert Botany Society and Plant Selection Editor for Calscape.org)

Dennis Mudd (Founder of Calscape.org and Winner of San Diego Home and Gardens Garden of the Year Award in 2012)

Panel moderated by Lee Gordon, California Native Gardener, Propagator, Experimenter

Panelists will offer their long-time experience and insight in building and maintaining your garden to make it lasting, resilient, and lively. The session will close with questions for the panelists taken from the audience.



photo: Torrey Neel

TICKETS

-General Registration: $55 includes admission to all five sessions, coffee and muffins in the morning and catered sandwiches with chips and fruit for lunch
-Student Registration (with proof of student ID at door): $25 includes all of above
-Door Registration: $55 (if available) includes all of above

NOTES

-We do not offer REFUNDS but your registration can be TRANSFERRED to a person of your choice.
-FREE PARKING is available at designated lots
-This is a sustainable event. Please BRING YOUR OWN REFILLABLE WATER BOTTLES. Water fill stations will be available.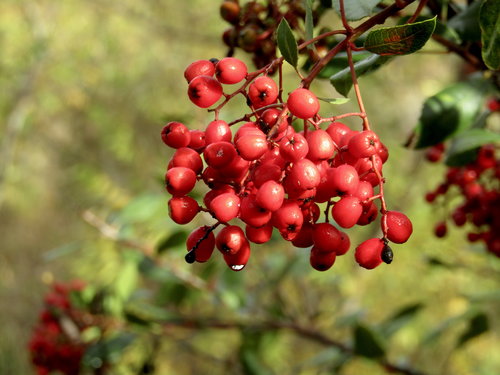 photo: Bob Byrnes

Location
First Unitarian Universalist Church of San Diego
(View)
298 WEST Arbor Drive
San Diego, CA 92103
United States
Categories
Kid Friendly: No
Dog Friendly: No
Non-Smoking: Yes!
Wheelchair Accessible: Yes!
Contact