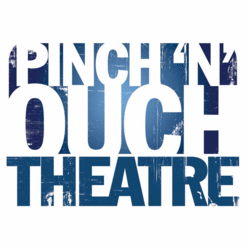 Named after a term coined by the great acting teacher Sanford Meisner, who inspired artists to work truthfully, Pinch 'n' Ouch Theatre is a professional contemporary theatre company dedicated to bringing exciting new works to the Atlanta stage. Their inaugural Atlanta production, "Reasons To Be Pretty", opened in 2010 on the Hertz Stage, and was followed by the Atlanta Premiere of "Lobby Hero" written by Academy Award nominated Kenneth Lonergan. Both productions were met with praise from audiences and critics alike.
The 2011 Season secured Pinch 'n' Ouch Theatre's reputation for excellence, presenting regional premieres "Autobahn", "Tape", "The Issues Project", "Body Awareness", and "Bachelorette". Pinch 'n' Ouch Theatre was named Creative Loafing's "Best Rising Theatre Company", Arts ATL's "Most Welcomed New Theatre", The Backstage Beat's "Hippest theatre company in Atlanta", and Atlanta Magazine's "Top 20 Things to Watch on Atlanta's Arts Scene."
Mission:
To advance the vitality and diversity of American theatre by nurturing artists, encouraging repeatable creative relationships, and producing exciting new works. Pinch 'n' Ouch Theatre preserves an ethic of respect for works that are derived from a sense of truth.
"Best Rising Theatre Company" -Creative Loafing
"Most Welcomed New Theatre Company" -Arts Critic ATL
"The Hippest Theatre Company in Atlanta" -Pure Politics
"A vital addition to Atlanta Theatre." -InTown Magazine
"Top 20 People, Places, and Things to Watch on Atlanta's Arts Scene." -Atlantan Magazine
"Shockingly honest and courageously acted..." -Atlanta Theatre fans
"These characters look and talk like real people." -Atlanta Theatre Buzz
"These gusty actors give naturalistic powerhouse performance." -Patch Atlanta