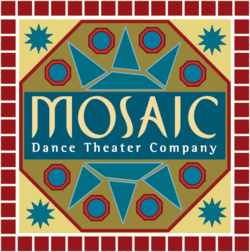 Mosaic Dance Theater Company (MDTC) is dedicated to the dance and folkloric traditions of the Mediterraneanthe Middle East, North Africa, Turkey, Greece, Italy, and Spaincreating dance, theater, and educational programs which celebrate the rich diversity of cultures of this region. The dances and music, the stories and myths, and the history and legends of this fascinating area form the wellspring of inspiration for MDTCs creative vision.
Founded in 2003, this award-winning company is known for its artistry and authenticity, not only in creating the critically-acclaimed original works that comprise its repertory, but also in faithfully researching their origins to ensure cultural integrity.
Touring nationally to performing arts venues, universities, and educational facilities, the Company is the recipient of the 2013 Sunshine Award for its contribution to the performing arts, recognized by NARAS (National Academy of Recording Arts and Sciences) and the United Nations.
In a world engulfed by popular culture, MDTC embraces the historical treasures of the past, the ways of tradition, and the electricity of the present in its passionate goal to celebrate the remarkable varieties and similarities of the Mediterranean cultures.