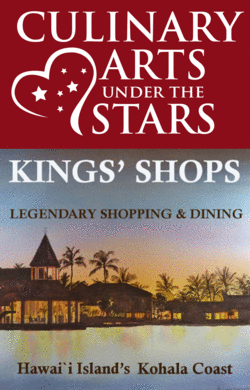 The American Culinary Federation, founded in 1929, is the largest professional, not for profit organization for Chefs and Cooks in the United States. ACF membership provides opportunities for professional development, career building, and networking. More that 20,000 culinarians and food service professionals have joined the ACF for information, education, inspiration, and prestige.
The Kona-Kohala Chapter
Our Island Chapter was started in 1980 with twelve members. Today, there are more than fifty chapter members, plus a College Junior Chef Chapter and a High School Junior Chef Chapter.This group of food service professionals, vendors, and growers attend a monthly meeting on the first Wednesday of the month, from 11:30 am to 1:30 pm. The meetings are held at various restaurants and hotels in West Hawaii. We invite you to attend our next meeting and join our Kona-Kohala Chapter.