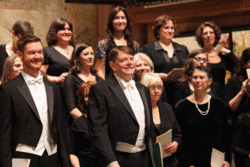 VOICES OF ASCENSION
Chorus & Orchestra
Dennis Keene, Artistic Director & Conductor
Voices of Ascension seeks to build community through the exceptional performance of great works of music for chorus and orchestra.
If you are not already a subscriber, this is the year to consider it! We are offering larger discounts than ever for all subscriptions, and even greater discounts for new subscriptions. And remember, subscriptions assure you the best seats year after year.
We look forward to sharing these transcendent experiences with you!
All concerts at the beautifully restored Church of the Ascension,
Fifth Avenue at Tenth Street