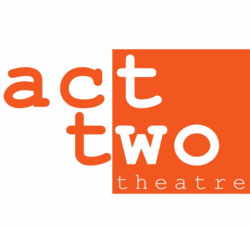 Welcome to Act Two Theatre's exciting 2023 season. We are proud to present another year of high-quality theatre in St. Peters, Missouri.
2023 marks the 30th year of bringing the gift of Live Theatre to St. Peters and the St. Charles County area. We are a 501(c)3 non-profit organization located in St. Peters, Missouri. We bring to life 4 shows per year with 8 performances of each show.
All performances are at the 318-seat Performing Arts Theatre in the St. Peters City Hall Cultural Arts Centre. Act Two has produced more than 120 top-notch, well-reviewed comedies, musicals and dramas. Most notably, it has provided thousands of patrons a venue to experience live theater right in their own hometown. It has truly become a community treasure.