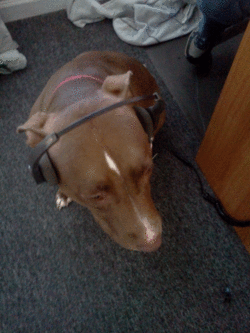 Role at Brown Paper Tickets:
Mascot
Bringer of the cute
Shoe licker
How I can help you:
Pfffffft... you can help me- I see those snacks on your desk...
Why I love Brown Paper Tickets:
I get to hang out with super-friendly people ALL DAY!
Best part of the job:
Belly rubs!
My secret talent:
I'm kind of a ninja. I'll sneak into your office and when you least expect it, I'll poop.
If I could have any super power:
Thumbs are pretty super.
My mother always told me:
My mom calls me a fattie...
Favorite guilty pleasure:
Kitty Roca