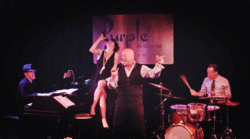 Michael Holmes' Purple Room: Innovative Continental Cuisine & Live Entertainment.
If you have a special request, please call or email us. We will be happy to accommodate your needs.
If are interested in making a reservation for a non-ticketed evening, you may do so via OpenTable or by calling Purple Room directly.