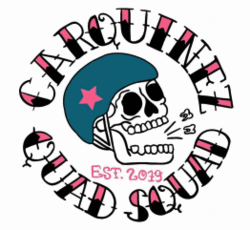 Carquinez Quad Squad is the first flat track roller derby league in Solano County, California.
Our mission is to educate, empower and develop a community of roller derby, while providing an opportunity to engage in a volunteer-driven, competitive and health focused sport.
The team was formed by Coaches Hittsburgh, Madeya Ink & Duchess of Death in January of 2019, when the desire for Roller Derby in Solano county could no longer be ignored!
Were here to offer you fitness, empowerment, and entertainment!