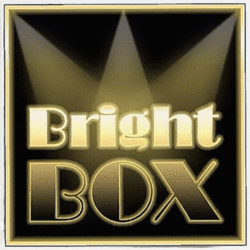 Bright Box is a dynamic performance and events venue, located in the heart of Downtown Winchester, VA.
Cutting-edge with state-of-the-art sound, lighting, and projection equipment, Bright Box is the ideal venue for live music performances (folk, blues, jazz, Americana, country, indie-rock, etc.), comedy shows, art receptions, film screenings, and creative private parties.
We serve craft beer, wine, and a full bistro menu. Our fried food selections are prepared in an energy-efficient grease-less fryer for a healthier crispy treat.
Bright Box is a general admission venue - first come, first served. To ensure a seat arrive early.
Unless otherwise listed on the event notification, Bright Box welcomes all ages, as long as they are well behaved and pay the admission fee. Children under 5 MUST wear ear protection.
Get ready for some great times.... and be sure to bring your appetite!
TICKETS CAN ALSO BE ORDERED BY CALLING 1-800-838-3006