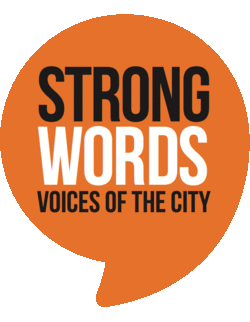 Deep in the heart of the City of Angels, a community of Los Angeles artists and aficionados congregate for the worlds second oldest form of entertainment: the story.
STRONG WORDS is a live show where stories are told with words, with music, with paintbrush strokes and photographic lenses. With laughter and truth, poignancy and passion.
Strong Words celebrates both common ground and disparate paths in stories that connect us all.
Our touring group STRONG WORDS: ROAD WARRIORS takes these events to cities big and small. We hope to see you soon!