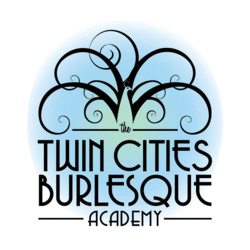 Welcome to The Twin Cities Burlesque Academy
At the Twin Cities Burlesque Academy, (formerly known as The Playful Peacock Academy), we believe there is a bit of showpony in all of us! Our mission is to teach burlesque and cabaret dance techniques while encouraging self-expression and body confidence. We offer a fun environment and welcome students of all levels.
Courses include vintage burlesque, showgirl, and cabaret dance styles. We also offer performance opportunities, private lessons, special workshops, custom events, bachelorette parties, and more!
Our esteemed instructors are the best in the business, drawing on years of training and stage experience.
Enroll today and release your inner fabulousness!