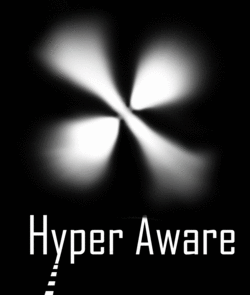 Hyper Aware Theater was founded in 2008 by Gary Ferrar, with Louis Aquiler, Kelvin Moon Loh, and Jessica Monahan. A collective of New York-based artists and performers, our goal is to present bold yet accessible theater that pushes beyond the standard gimmicks of metatheater into a world of pure emotion; Thought, speech, and action all happening simultaneously. Most recently, their sold out run of Time Traveling with Cannibals at Nicu's Spoon Theater was hailed as "a hilarious journey with outrageously awesome set design . . . which never drags or lags" by theateronline.com. We plunge deep into the generally shallow world of pop-culture.
Artistic Director: Gary Ferrar
Production Manager: Jessica Monahan
Actor/Writer: Louis Aquiler
Consultant: Kelvin Moon Loh
SEE THE CALENDAR BELOW TO PURCHASE TICKETS!