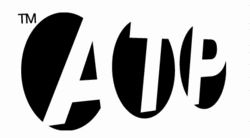 "Sometimes promoters have good ideas. And those guys pretty much always do, and I have to say as festivals go, that's the best one out there." - Mike Patton
All Tomorrow's Parties is an organisation based in London that has been promoting festivals, concerts and records throughout the world for over ten years. It was founded by Barry Hogan in 1999 in preparation for the first All Tomorrow's Parties festival, the line-up of which was curated by Mogwai and took place in the unusual setting of Pontins Holiday Camp, Camber Sands.
Since then the festival has appeared every year, and continues to set itself apart from festivals like Reading or Glastonbury by staying intimate, non-corporate and fan-friendly. Another vital difference is that the line-ups are chosen by significant bands or artists, resulting in unpredictable and exciting events which combine performances by legendary and influential acts with appearances by the latest crop of experimental artists from any (and every) musical genre. The All Tomorrow's Parties festival has become more successful with every passing year, moving in 2006 to a larger holiday camp. It has taken place in the UK, USA and Australia, and has been curated by the following artists:
Battles, Caribou, Les Savy Fav, Amos, Animal Collective, Godspeed You! Black Emperor, Jim Jarmusch, Pavement, The Flaming Lips, The Breeders, Nick Cave & The Bad Seeds, Mike Patton & Melvins, My Bloody Valentine, Explosions In The Sky, Pitchfork Media, Portishead, Dirty Three, Sonic Youth, The Shins, Sleater Kinney, Dinosaur Jr., Devendra Banhart, Mudhoney, Yeah Yeah Yeahs, The Mars Volta, Vincent Gallo, Slint, Jake & Dinos Chapman, Stephen Malkmus, Mogwai, Tortoise, Shellac, Autechre, Modest Mouse, and Simpsons' creator Matt Groening.